COVID-19 Practices and Procedures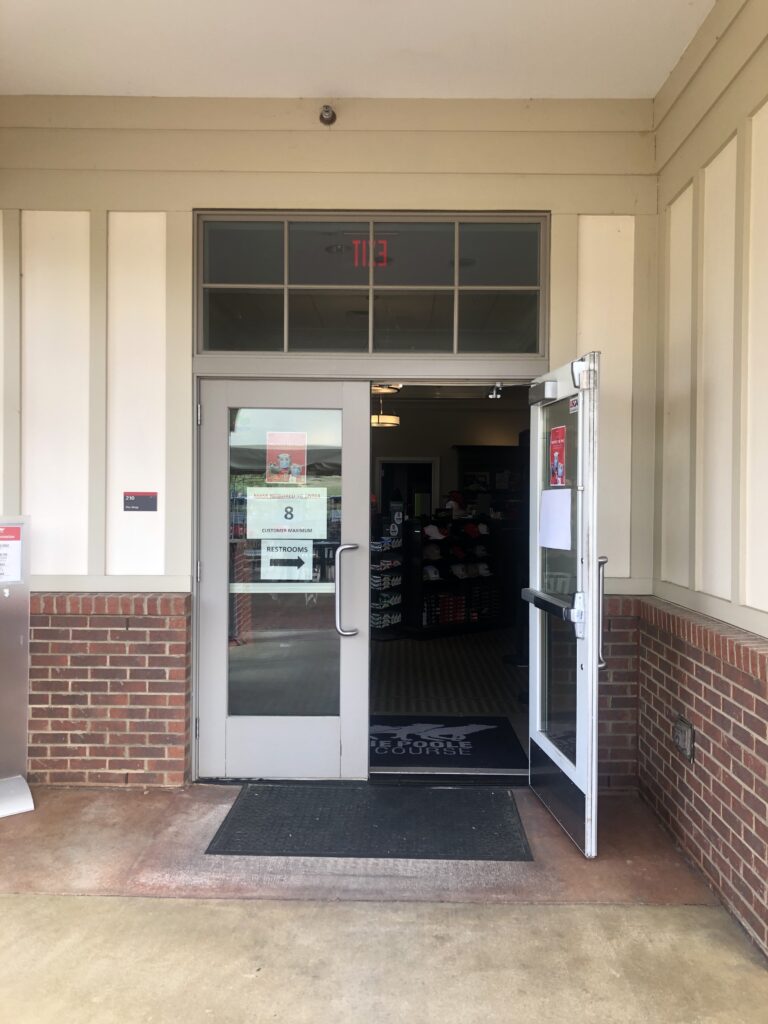 Our main priority is the safety of our employees and golf community during this historic time. We want every individual re-assured that we take this matter seriously and will continue to adhere to recommendations set forth by the CDC and follow all rules and regulations from the government of the great state of North Carolina.
Here are some of the extra steps we are taking to ensure our course can stay open:
The clubhouse is open for retail and check in. Eight (8) customers maximum.
The golf shop and practice tee will close daily at 7:00 PM (early close Mondays.) All golf carts must be returned at sunset.
NC State Housekeeping and golf staff will continue to clean, disinfect, and sanitize all points of contact (door handles, keypads, counters, bathrooms, etc.) throughout the day.
The range machine is in use. Please use the hand sanitizer provided for your safety.
We have posted signage reminding our visitors to maintain a six-foot distance from one another as well as providing additional tips to protect themselves.
ALL golf carts are cleaned, disinfected, and sanitized before and after each use. All "known" golf partners may ride together (two riders per cart.) $25 SINGLE RIDER FEES APPLY.
When possible, we collect fees online or in advance over the phone.
Please leave the flagstick in the hole while putting. Comfort stations, sand bottles and bunker rakes are available for on-course use.
Terrace Dining Room is closed. Snack Bar service is available from 9:00 AM – 6:00 PM.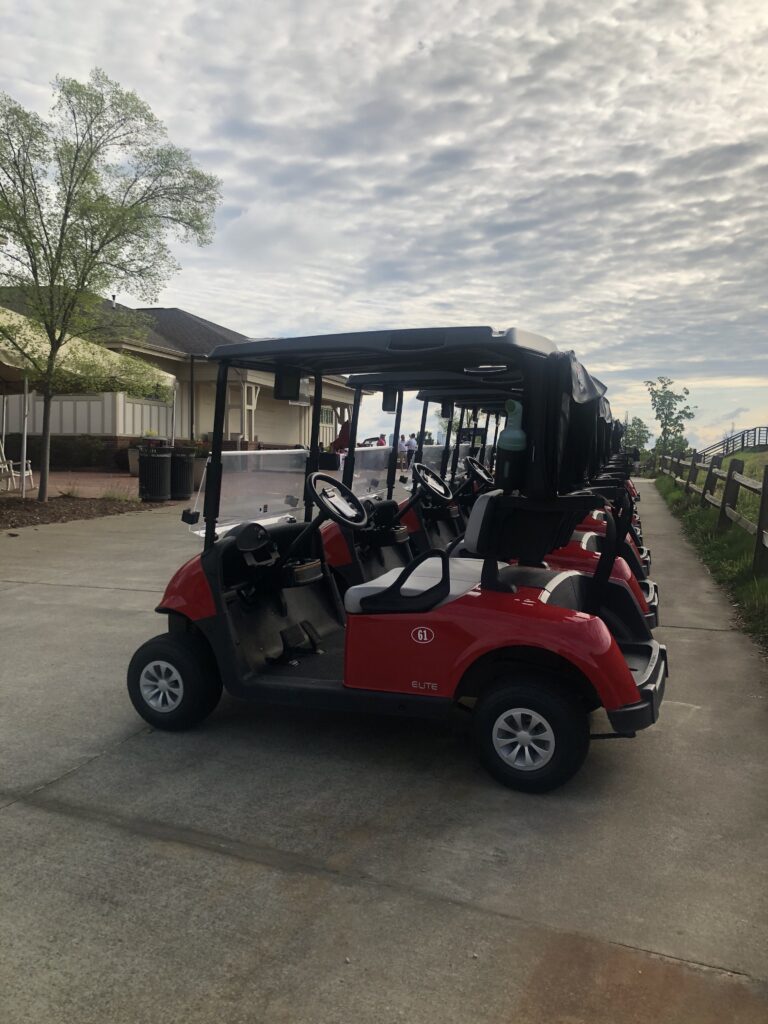 Carol Johnson Poole Clubhouse remains closed with access to Golf Shop and locker rooms.
All carts are returned to #18 green area after use and immediately disinfected and sanitized.
Customers are asked to personally dispose of trash in nearby receptacles.
We are constantly wiping down computer keyboards and counter areas where multiple staff members are located.
We clean range balls thoroughly after use.
Please wash your hands multiple times throughout the day. Sanitizer available outside Golf Shop.
Please adhere to the "Social Distancing" guidelines.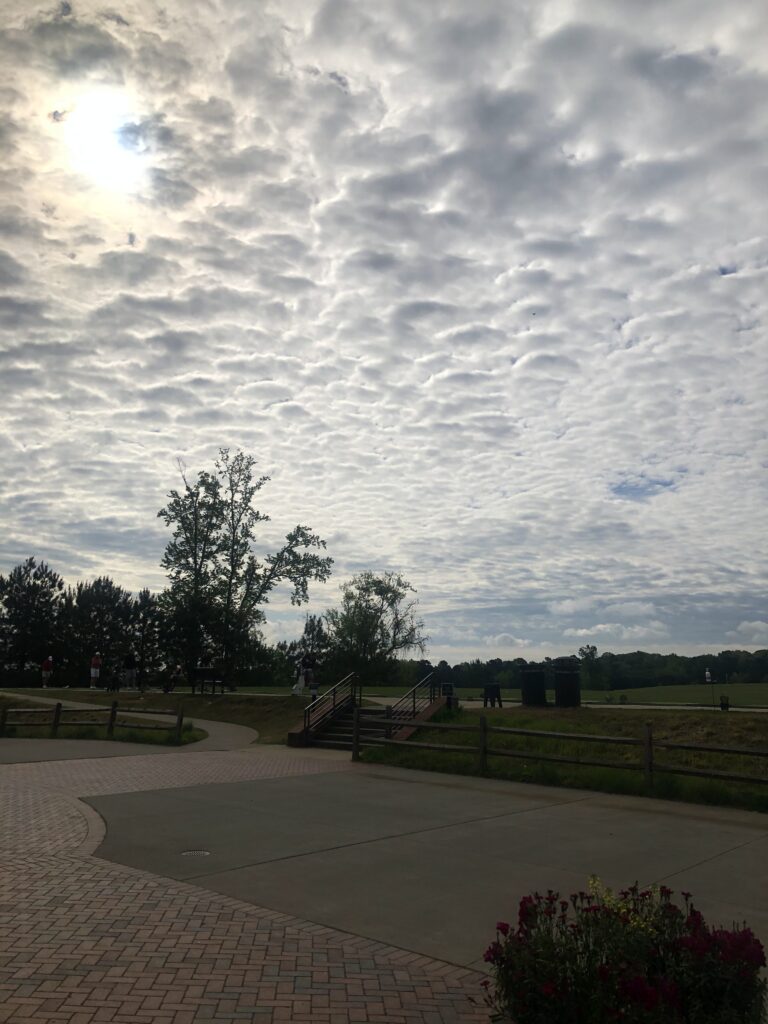 LPGC Actions to provide Safe Golf, on the Course:
All staff wearing face coverings
Maintenance carts and equipment are wiped down between each use
We removed all water coolers from golf course (Fall 2019)
Read more about how Lonnie Poole Golf Course is keeping staff and patrons safe | NC State News >>
If you have any questions, call the golf shop at 919.515.6527
Tee Times
Leagues