Legends Tournament Home
Friday Oct. 22, 2021
Lonnie Poole Golf Course
1509 Main Campus Drive, Raleigh, NC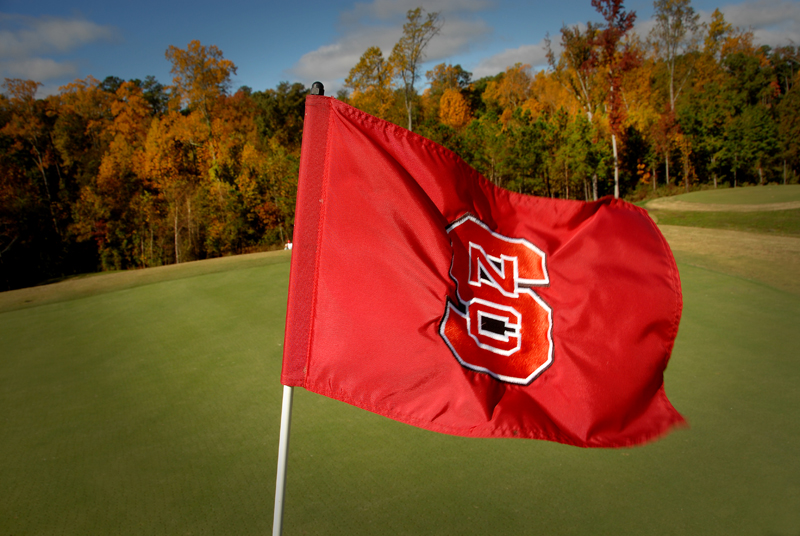 Event Schedule
Registration and range open at 8 a.m., followed by:
Full Breakfast
Silent Auction + Raffle
Texas Scramble Format Tournament
Lunch/Awards Ceremony
Tournament Rules
Format:
Texas Scramble (Best Ball of Group): Players will hit and select the best tee shot. After the tee shot is selected and the position marked, each team member must place their own ball within one club length, no nearer the hole, and from the same condition of the selected shot (ex. A ball selected lying in the rough – each team member must play from the rough within one club length, no nearer the hole). Each Player then plays their own ball out for the rest of the hole. Record the 1 best score per hole.
Tee Markers:
Men – Wolfpack
Seniors (60+) – Gray
Women – Pink
Scoring:
Texas Scramble (Best Ball of Group) – Double Bogey MAX
Cart Rules:
Carts are allowed in the Fairways 90°. Please follow all cart signs.
Please do not drive in native grasses areas.
Pace of Play:
USGA Pace of Play Rating is 4 Hrs 30 Min. That equals 15 minutes per hole.
Please Repair all ball marks and sand all divots.
CHAMPION PACKAGE:
$200 moves your team into a position to win the tournament by shortening the two hardest holes on the course (#1 and #3) to 150 yards and taking two strokes off your total team score.
Hole in One Prizes
Hole #2 – $10,000 Cash – 207 yards (men) 192 yards (women) sponsored by Mickey Maness
Hole #6 – Round Trip domestic Airline Tickets for Two
Hole #8 – Sharp LCD Flat Screen Television
Hole #14 – Win a 3 year lease ($25,000 value) Sponsored by Leith BMW
Hole #17 – Callaway Irons 3-PW
Silent Auction + Raffle
We are pleased to provide a number of exciting items in our in-person silent auction.
All proceeds of the auction and raffle go to NC State Centennial Development, LLC which provides ongoing support for the maintenance and enhancement of the Carol Johnson Poole Clubhouse.
Acceptable forms of payment at the event include credit cards or checks. (No cash.)
Auction
Bidding for the silent auction will start at 8:00 a.m. and end at 10:00 a.m. Items will be available for viewing and bidding in the Terrace Restaurant area. Bid sheets will be available by each item, with a minimum bid increment of $25. Preview the auction items now!
Raffle
Raffle tickets may be purchased at the event, and raffle items will also be on display in the Terrace dining area, and later in the main conference room.