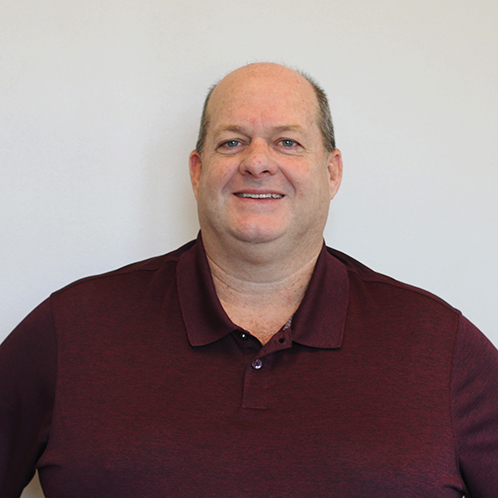 A Message From Chip Watson
You have many choices for hosting your golf event. We want to make it easy for you to choose the Lonnie Poole Golf Course at NC State University.

Our 18 holes of championship golf designed by the Arnold Palmer Design group have become a popular place to play in Raleigh. In fact, we are the only collegiate course ever designed by Arnold Palmer and his team.

You'll find that our amenities and resources exceed anything you could imagine for your next outing. Our golf course is part of a hospitality zone at NC State that includes an expansive and elegant alumni center and a Five-Star Marriott Autograph property: The StateView Hotel & Conference Center.

We've created this page to share more about our golf course, facilities, nearby amenities and professional resources. Our goal is to utilize our expertise to relieve you of many planning concerns, focusing on all the ways we can make your event fun and worry free.

If you have any questions, contact me at 919.833.3338.

Sincerely,
Chip Watson
General Manager
Lonnie Poole Golf Course at NC State University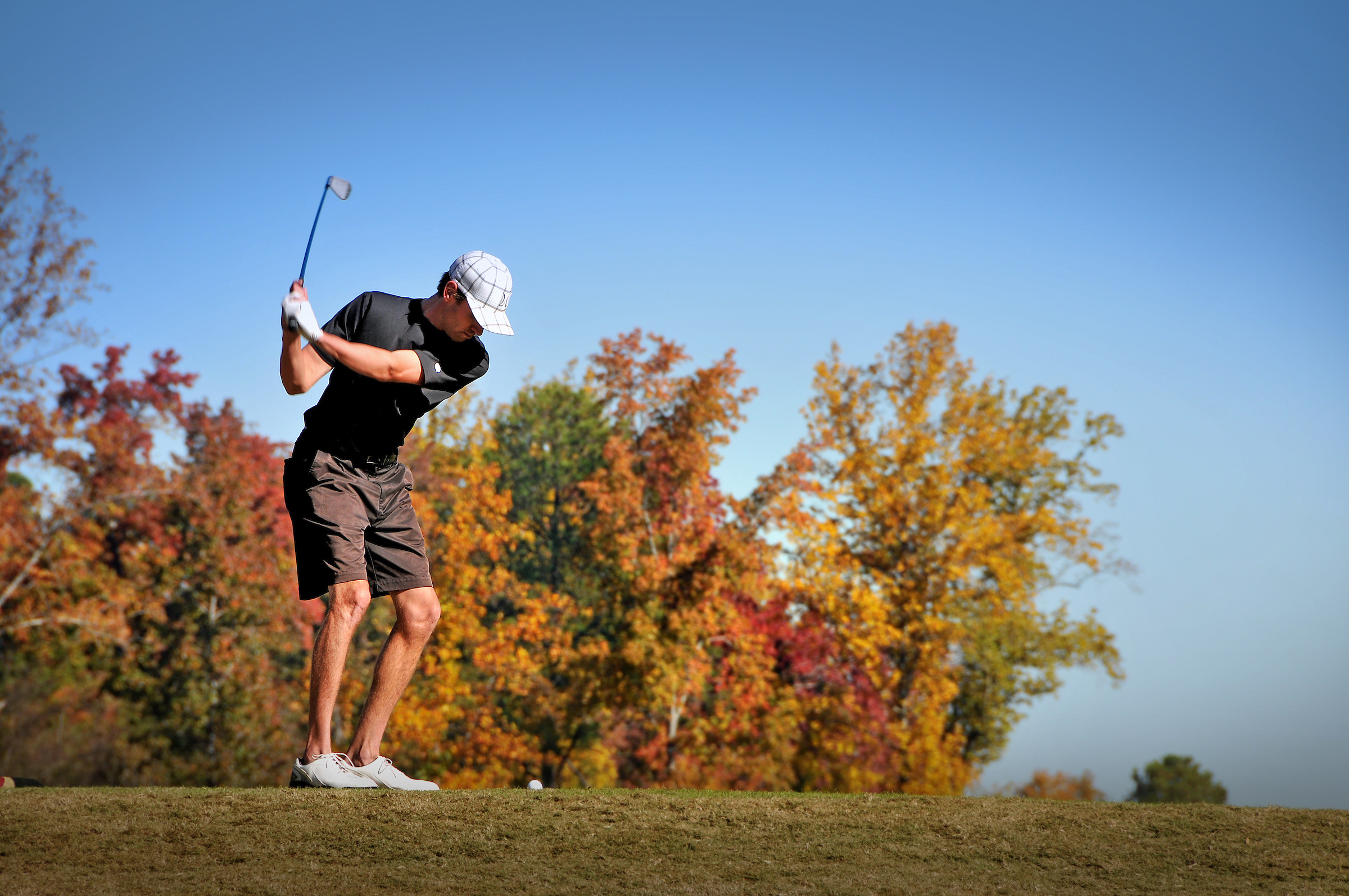 Tournaments Hosted
We've hosted a number of major tournaments, including:
NCAA Division I Men's & Women's Regionals
PGA Tour and Web.com Qualifiers
Jimmy V Celebrity Classic
USGA US Junior Qualifier
Executive Women's Golf Association
Wounded Warriors Classic

A Noteworthy
Course
NC State is a land grant university, so it's fitting that a world-class golf course and facility be open to the public. The NC Golf Panel chose it best new public course in North Carolina, and GolfWeek Magazine rates it as one of the top 30 collegiate golf courses in the world. We are honored to serve this city and region and welcome the opportunity to host a fun and memorable experience with you.
Learn More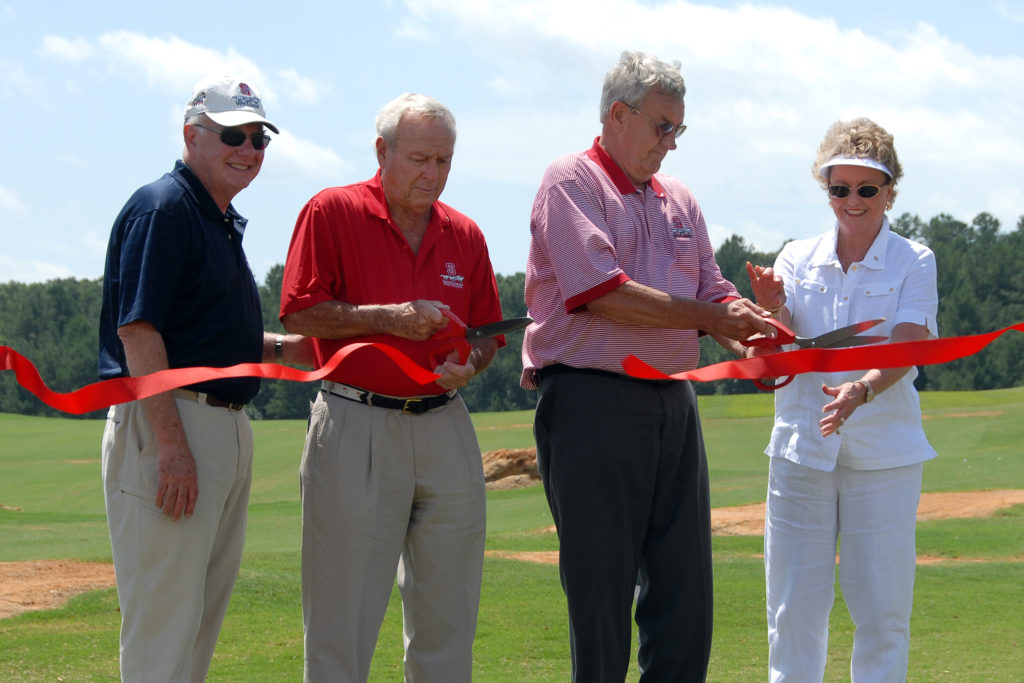 Our
Course
The Lonnie Poole Golf Course is 200 acres of living laboratory for our academic turf sciences, plant and soil sciences and sustainable practices programs and home to our men's and women's golf teams.
The course has unique features that set it apart from other regional courses, representing the evolution in golf course architecture toward sustainability by fitting into and protecting the natural environment. It leans heavily on traditional Scottish designs while accommodating the natural landscape.
Learn More
Design
Features
The Arnold Palmer Design group used inspiration from features in the existing landscape as the primary cues for their design. The golf course routing is dictated by large elevation changes and it meanders around large buffer areas that were left in place to protect streams and wetlands in the Neuse River watershed. The buffers also provide a protected habitat for wildlife and native plant species.
Learn More
Audubon
Signature Sanctuary
Audubon International has certified our course as a Signature Golf Sanctuary. Ours is only the second university- owned facility in the world to achieve this prestigious designation. Core to this recognition is the commitment to deliver high-quality environmental education and to facilitate the sustainable management of land, water, wildlife, and other natural resources.
Our turf-grass is integrated seamlessly into the surrounding environment, leaving critical buffer areas undisturbed. And with geofencing-technology found with each golf cart, we can ensure our players don't inadvertently drive into protected areas.
Learn More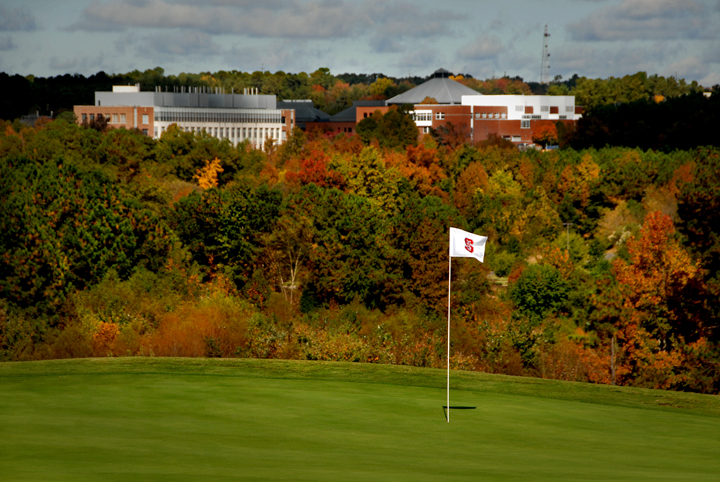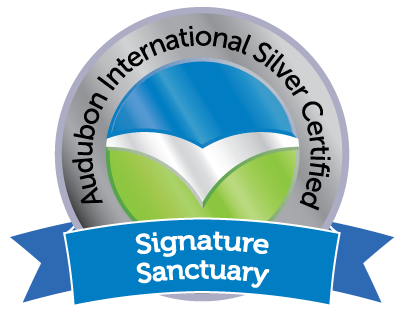 GPS-Equipped Golf Carts
Our electric E-Z-GO carts are equipped with the newest GPS technology and can display yardage as well as hole layouts and offer real-time scoring and advertising that can be used for events.
Ratings, Yardings
And Pace of Play
The golf course has six sets of tees that offer a variety of yardages from 4,869 to 7,358. With the hilly terrain (especially on the back nine), the yardage plays longer because some landing areas are into hills and limit roll. The Wolfpack Tees (sitting at 6,100 yards) have proven to be a perfect distance for outings and special events that include players of all skill levels.
Course Layout
The Lonnie Poole Golf Course bears the distinction as the
only collegiate course ever designed by Arnold Palmer and the
design team at Arnold Palmer Design Company
(including Erik Larsen and Brandon Johnson, both NC State graduates).
Course
Amenities
The Carol Johnson Poole Clubhouse offers stunning views of the Raleigh skyline and first-class service. The facility is part of a hospitality zone on NC State's Centennial Campus, which includes the Park Alumni Center and StateView Hotel and Conference Center.
These properties are within steps from one another and are available to accommodate your tournament needs.
Learn More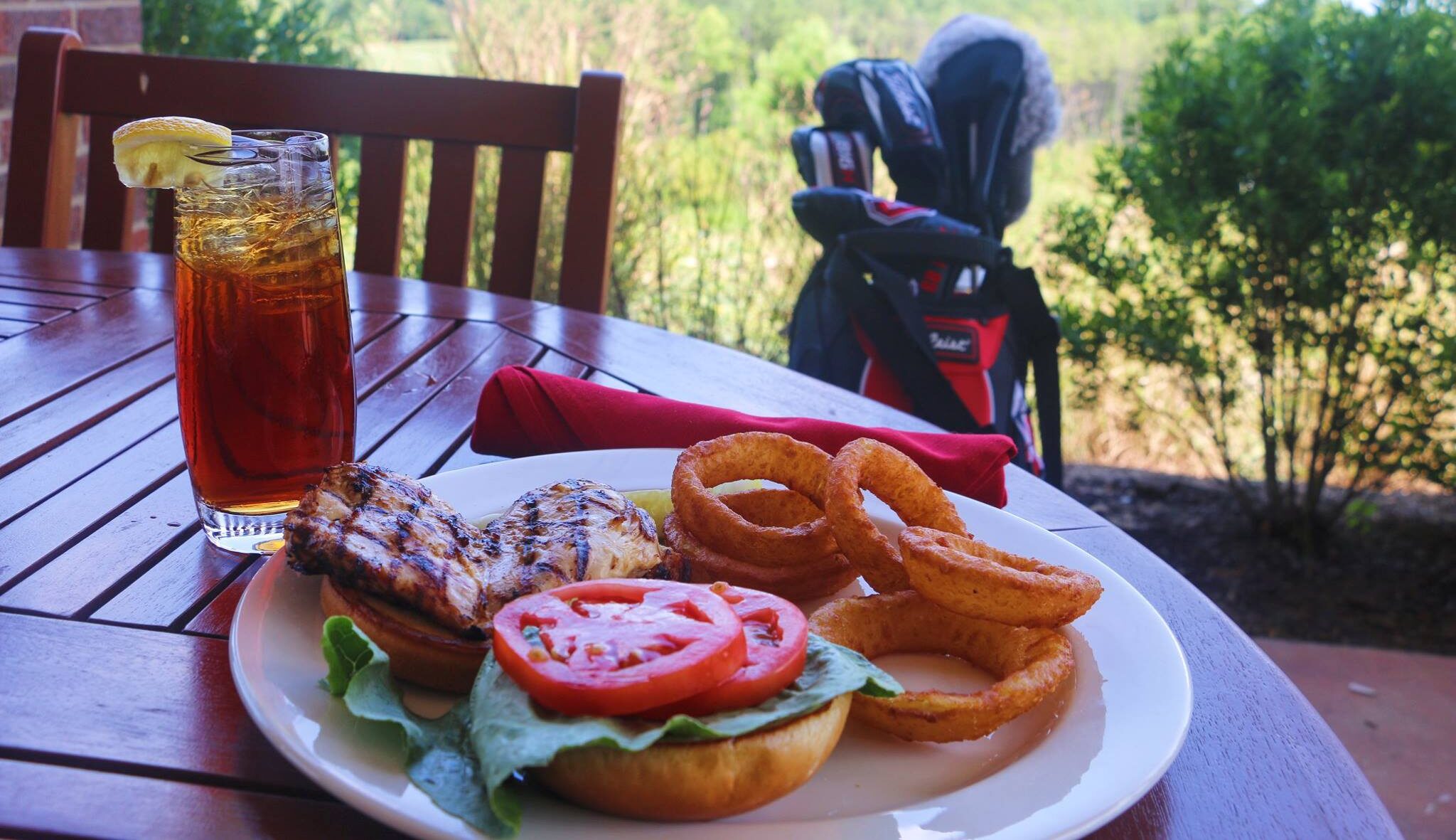 Carol Johnson Poole Clubhouse
24,000 square feet
Player development suite with Trackman
technology and golf simulator
Full-service restaurant and bar/event space
Golf shop and professional staff
Club fitting, repairs and alterations
Men's and women's locker rooms
Meeting spaces
Fire pit ratio and covered event space
178 parking spaces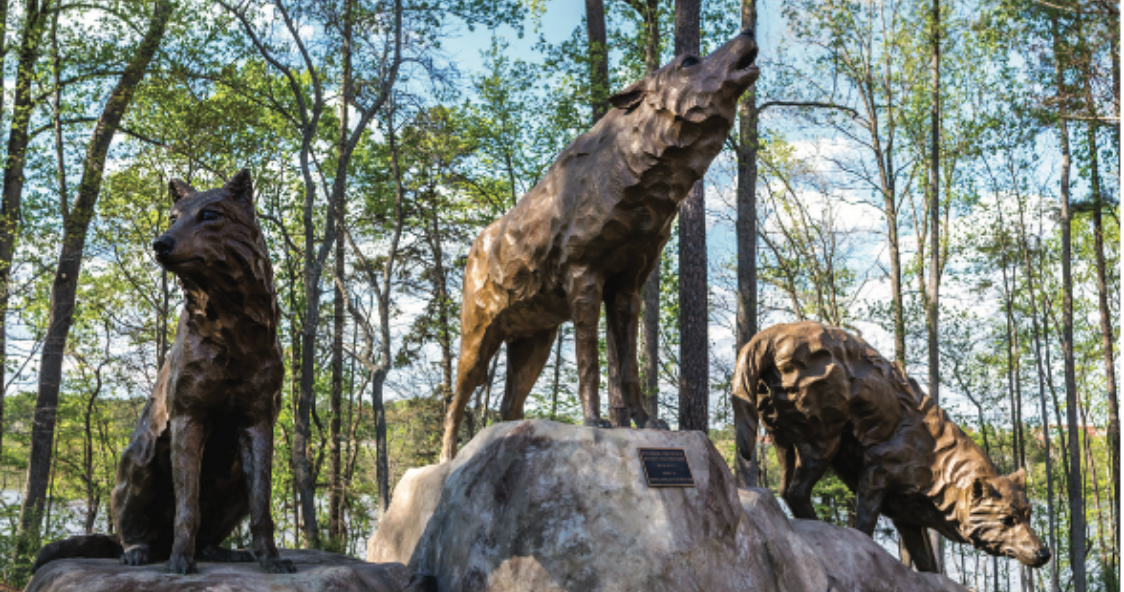 Park Alumni Center
59, 000 square feet
Meeting spaces including a grand ballroom
Outdoor patio
Full-service restaurant and bar
180 parking spaces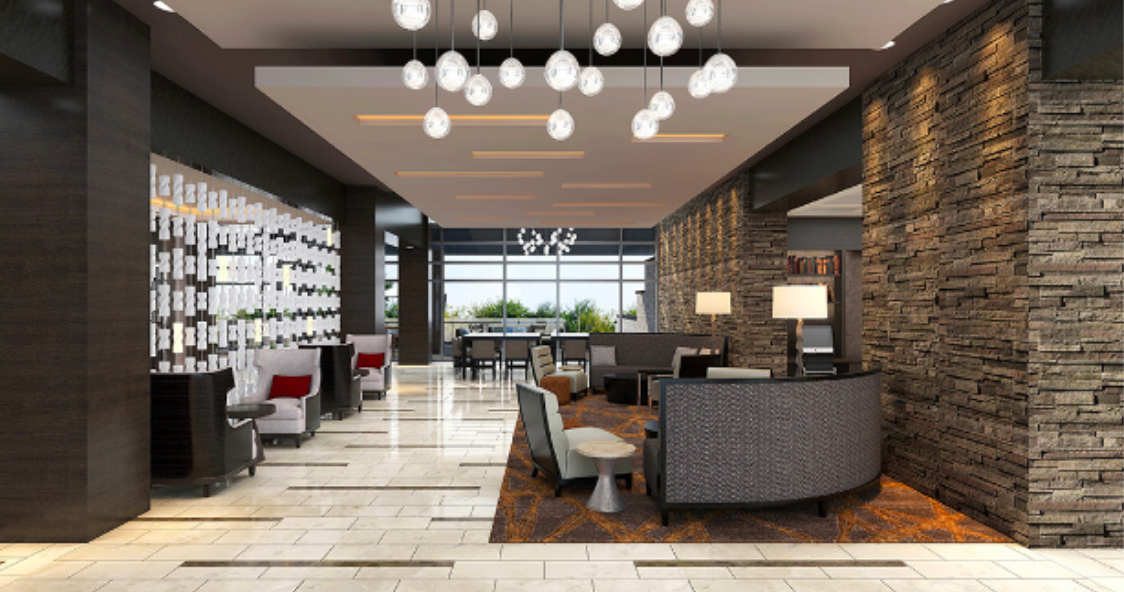 Stateview Hotel and Conference Center
Marriot Autograph Collection Hotel
8,400 square feet
164 guest rooms and suites
Restaurant and bar with private dining spaces
Meeting space
Business center
Fitness center
Outdoor pool/ reception area
Outdoor event terrace
245 parking spaces
A View of Centennial Campus

The golf course and clubhouse are situated on NC State's Centennial Campus, home to a combination of industry, government and academia. More than 70 corporate, government and non-profit partners are represented on the campus, including LexisNexis, ABB, Merck, Hanesbrands Inc and the IBM Innovation Center.

Centennial Campus is also home to the James B . Hunt Library, one of the most spectacular libraries in the world.

Raleigh: A Great Place
To Golf and Visit
The Lonnie Poole Golf Course is located only 3.5 miles from downtown Raleigh and 13 miles from RDU International Airport. The nearby area has more than 30 hotels, 6 museums, 22 guided tours, 51 spas and salons, 22 concert venues, 400 stores and shops plus hundreds of restaurants from which to choose. Downtown Raleigh boasts 150 dining options alone!
Explore More
How To Get Here
FLY
The Raleigh-Durham International Airport (RDU) offers 47 non-stop destinations and 400 daily flights. International direct flights between Paris, London, Toronto and Cancún.
CARRIERS:
Alaska, Allegiant, Air Canada, American, Delta,
Frontier, jetBlue, Southwest and United

DRIVE
The Lonnie Poole Golf Course is easily accessed by I-40 and Highway 64 from the east or west and I-95 from the north and south.

RAIL
Raleigh's Amtrak Station is in downtown Raleigh
and connects to major cities such as Charlotte,
New York City, Washington, D .C ., Philadelphia,
Baltimore, Charleston, Jacksonville and Orlando.
Ready to
Host a Tournament?
Tell us more about your needs below or call us at 919.515.6527. Let our seasoned staff help you plan your next tournament or outing. Rave! Events is the exclusive caterer at the Lonnie Poole Golf Course.
Golf Outing Agreement
Contact Scott Clagg, PGA for details on your next golf event: sclagg@lonniepoolegolfcourse.com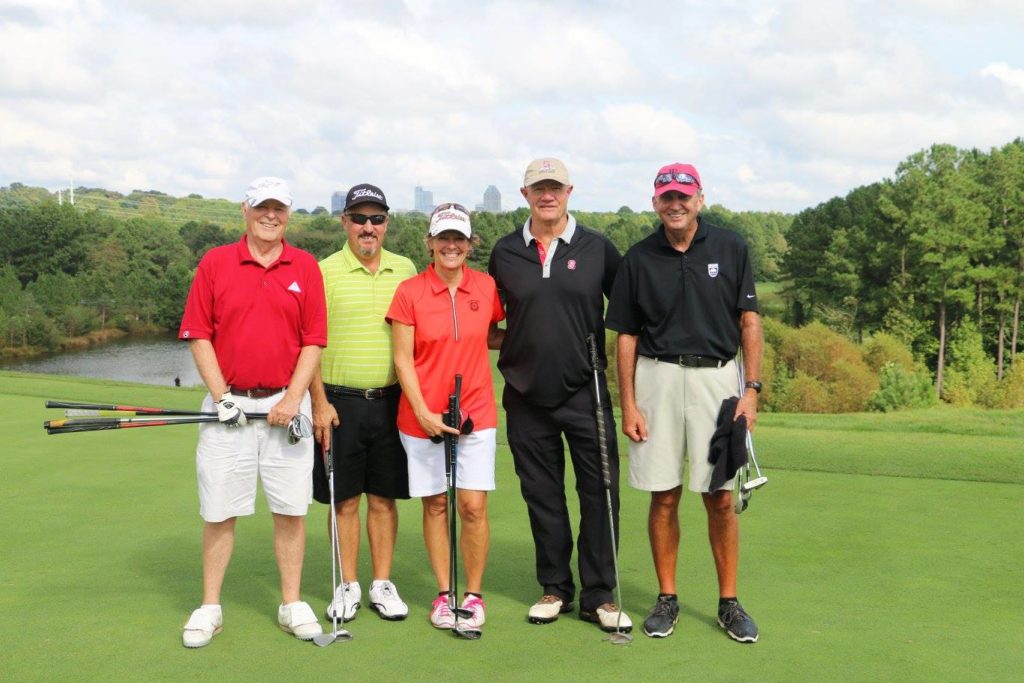 Contact Us